FABRIZIO VIGNATI*
"Now this is not the end. It is not even the beginning of the end. But it is, perhaps, the end of the beginning." Thus, in 1942, Winston Churchill commented on the Battle of El Alamein, glimpsing an uncertain – and,
surely, still a long way off – final victory.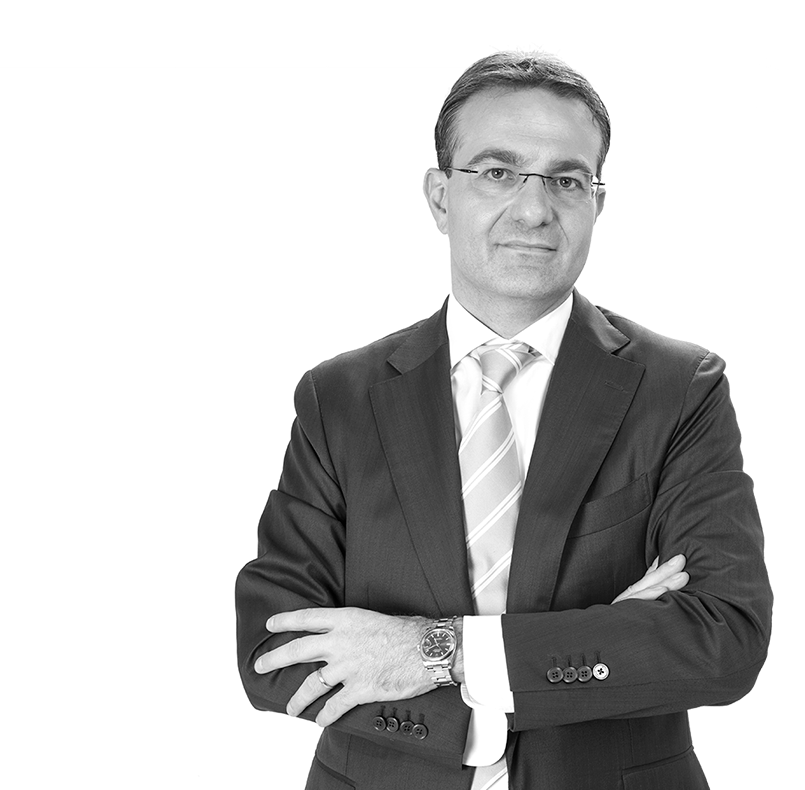 And thus we speak today too, coming out of phase 1 of the COVID-
19 crisis in the face of a deep recession, mercilessly photographed by EU data: GDP at -7.4%, public debt at 95.1% and unemployment rate at 9%, barely counterbalanced by the 750 billion euros promised by the
recovery fund.
Many an expert is now identifying sectors where quarterly demand has been hopelessly lost (food and beverage, tourism, personal services, etc.) and those in which it will be recovered in the medium term, albeit in a scenario of shrinking purchasing power.
At the same time, as professionals, we are called to question how communication – and, in particular, public relations – can be a strategic lever to get businesses rolling again and accompany them in overcoming the acute phase of the crisis.

"The two most important things in any company do not appear in its balance sheet: its reputation and its people.", Henry Ford liked to say.
If it is true that nowadays these two issues begin to appear in reporting
documents, due to social reporting and new regulations on non-financial information, it can't be denied that right in times of crisis – when entrepreneurs and managers' attention is focused only on urgent and
contingent problems – they seem to be put on the back burner.
The fundamental asset of organisations is, on the other hand, their reputation – the perception that different stakeholders have of the values and actions of the organisations themselves. And corporate
communication – intended mainly as "reputation management" – has the function of managing and defending reputation and, through this, creating value.
The risk as business restarts, however, is fragmentation: entangled in practical operations, companies fail to communicate enough or do so in an inconsistent and inhomogeneous way. Corporate communication,
on the other hand – interpreted in the more general sense of "stakeholder engagement" – has the task of managing and presiding over an organisation's relationships with all its publics: both primary stakeholders
(shareholders, investors, employees, customers, suppliers, the State, community/local area) and secondary ones (the media, pressure and political groups, trade and consumers associations, etc.).
It is therefore precisely in times of crisis that communication can release all its effectiveness. However, it is not to be reduced to the mere provision of independent hands-on instruments (advertising, media relations, website, social media, video, etc.), but it must be considered as a strategic activity declined through a skilful "orchestration" of all the operational tools available to the organisation.
An act of complexity management which must be entrusted to professionals who can provide, first and foremost, strategic consultancy. Afterwards, this advice will be integrated with operational activities provided by these same consultants or by other specialised players.
When it comes to communication tools, in this period companies have to opt out of live events, evidently.
They may, however, rethink their whole digital strategy, taking advantage of an item of technology which allows them to easily overcome the barriers of social distancing: video-conference tools, whose surge in demand during the recent lockdown is one of the clearest examples.
The challenge for us communicators, then, shifts to the second factor Ford indicated: people. People considered both as human resources of the company – which involves a rethink of internal communication to support the new challenges of home working – and, broadly speaking, as a stakeholder community.
In this systematic process of dialogue and involvement of an organisation's main social interlocutors, "relationship" is crucial. And thus communication becomes essentially "relationship management": the
very essence of public relations.
One of the main post-COVID challenges, in fact, will be finding a way to "digitise relationships". In acknowledging that when going digital some relational components cannot ultimately be conveyed, how can we minimise this loss in a digital communication process? How to match informal, non-verbal, and "hot" communication with digital devices structured to allow mere information transfer and – in the most advanced and interactive forms – a feedback exchange?
This epochal passage will clearly show how digital communication is not an exclusive prerogative of "technicians" but a teamwork outcome: only by combining cutting- edge technology and strategic communication expertise is one going to give birth to a "technological humanism".
To sum up, three concepts ought to guide companies to restart through communication after the COVID-19 crisis: reputation management, stakeholder engagement and relationship management.
Maybe you are also interested in how good communication can be the key to success or in the pandemic new scenarios.
Founder REPCOM and Adjunct professor of Financial Communication (University of Turin)